Quick profile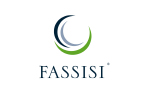 Fassisi GmbH
Fassisi is a German manufacturer of veterinary rapid diagnostic test systems for the wholesale and farm animals as well as for the home and small livestock.
Founded as a spin off at the end of 2006 Fassisi, Society for veterinary diagnostics and environmental analyzes mbH, is a brand manufacturer of innovative rapid test diagnostics with your own R & D department in the veterinary field for large and small animals. The focus of Fassisi lies on the development and design-sensitive, high-quality and easy to use on-site rapid test systems.
The aim of Fassisi is to establish cost-effective and easy to use rapid test systems in the field of veterinary medicine and the practitioners new opportunities for direct pre-diagnosis to offer to einzuleiten.Bei the right treatment in the diseased animals quickly and without delay all Fassisi products is certified and validated quality of rapid test systems, as well as the easy-handling of the rapid test systems for the user at the center. Innovative components to whole blood tests can be performed as well as the testing of ticks juice without background staining.
The team of Fassisi GmbH since May 2010 based in Goettingen, in the biotechnology park Science Park III.
---
Fassisi, Gesellschaft für Veterinärdiagnostik und Umweltanalysen mbH
Marie-Curie-Strasse 7
D-37079 Göttingen
Tel.: +49 551 500 88 40
Fax: +49 551 500 88 430

info(at)fassisi.de
www.fassisi.de
---