Quick profile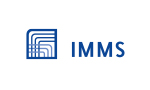 IMMS Institut für Mikroelektronik- und Mechatronik-Systeme gGmbH
The Institute serves small and medium-sized industrial enterprises through preliminary research. It acts as their strategic partner in the development of micro-electronic and mechatronic products and of systems technology.
In the interdisciplinary field between microelectronics and life sciences IMMS on developing application specific integrated circuits (ASICs) and electronic sensor components specializes.With customized microsystems, the institute offers sensor solutions for both the diagnosis and treatment as well as for neural and retinal research and for bioanalysis. Due to the different applications and multi-physics effects in the fields of biology, biotechnology, chemistry and medicine IMMS combines its systems with components of the customer, for example, with microfluidic pumps and canals, as well as individual optical sensor components.
Together with industry and research partners through the IMMS product development and developed feasibility studies and application-oriented research projects.
Currently, there are 90 staff members working at this Institute, which was founded in 1995 as an associated research institute of the TU. IMMS is a non-profit company owned by the Free State of Thüringen, Germany, and has a section in Erfurt and its headquarters in Ilmenau.
---
IMMS Institut für Mikroelektronik- und Mechatronik-Systeme gGmbH
Ehrenbergstraße 27
D-98639 Ilmenau
Tel.: +49 3677 87493 00
Fax: +49 3677 87493 15

www.imms.de
---